Proofreading agency vs freelance proofreader
Ding ding! final round
In the last blog, I compared proofreading/editing agencies with freelance proofreaders on level of service and found that whilst agencies can guarantee rapid turnaround times in advance, the networks of colleagues that a freelancer has can be used to ensure that a one-man band is always able to deliver on their commitment to you and your project – on time, and with the right person for the job.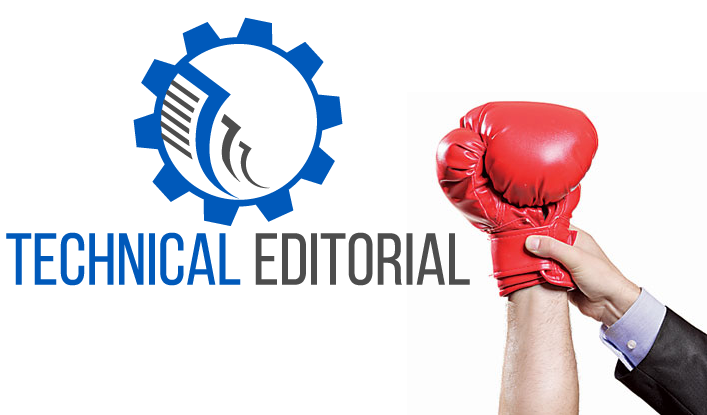 Aside from cost and service, there is one factor left in the battle between freelance proofreaders and agencies, and that is the quality of the end product.
Quality
It is crucial that the person who ends up working on the paper is suitable and capable of doing a good job.
Freelance proofreader:
There are a large number of freelance proofreaders available on the internet. Whilst it may be difficult to find someone with exactly the right specialism, someone who specialises in, say, electrical engineering will be more likely to spot errors deeper into the context of an article on mechanical stress testing than someone who specialises in social sciences. When searching for a freelance proofreader, the search can focus in on finding someone with the right knowledge and background to suit the specific requirements of a project.
Testimonials from a freelancer are for that specific person, working on specific projects and so can be very useful to get a feel for the suitability of a proofreader/editor.
Proofreading agency:
Most agencies advertise the breadth of skills and backgrounds that their proofreaders possess but what they don't say is which one of their editors is going to work on any specific article. Whilst they may match their most experienced or suitably specialised editor to your project, they may also choose the lowest-cost option to them as each freelancer that they sign up to work for them negotiates his/her own wage with the agency.
The more reputable (and expensive) agencies will have a staff quality control editor who can take a critical look at the quality of the job that was done and either request the editor to address some shortcomings in their work, or else the staff editor will do this themselves. The less reputable (generally cheaper) agencies will not do this, and instead hope that the client will not notice if the job done is not of a high standard.
Testimonials from an agency are for the agency as a whole; not necessarily for the person who will work on the project and should be treated with appropriate caution.
Ding Ding! It's the end of this three-round battle and the decision is going to the judges.
Let's review the action:
Cost: point to freelance proofreaders
With no middleman to pay, no waged earners, no employer's national insurance, no office premises and no advertising budget (usually), it is little wonder that freelance proofreaders and editors are cheaper than the agencies that many of them also work for.
Timings: point to agencies
If time is a constraint, then an agency may be the only option but it will be at a high cost, such as the extortionate one-day turnaround offered by several of the larger agencies.
Availability: draw
If a specific freelancer is requested to work on a project, then they will be working on that project; with an agency you cannot tell.
If a freelancer gets ill, then they can pass the work on to an agreed, suitable, colleague. An agency may have enough freelancers on their books to always have someone available to complete a project.
Level of service: point to freelance proofreaders
A freelancer will want to understand the project before agreeing to a level of service.
An agency may give the author what they ask for, but this might not be what the project requires. If a document gets proofread but is then rejected by the journal's reviewers because of language problems, then the bill for language editing just got twice as big!
The result is a 3:2 win on points for the freelancers
In summary, if there is time to research freelance individuals online, then this is the best approach to find someone whose skills and experience match the project.